Making the paranormal world believable?
People are drawn to the unknown. It's a truth about human nature that has allowed us to evolve and grow. From a young age, we want to understand why the world is the way it is and how things work. I remember my children at that inquisitive age were every other word out of their mouths was 'why.' Adults harbor the same need to understand the unexplainable, but we've also learned to fear the unknown. It's why horror movies and scary tales of aliens and other worlds are so popular.
As a writer, I love taking an aspect of the paranormal world and offering a plausible scientific explanation. It adds to the mystery of the genre, and in my opinion, makes it more exciting. You're left wondering—could vampires, demons, and ancient gods be real? Our ancestors thought so. Every ancient culture has myths and folklore that detail a variety of paranormal creatures and how they fit into their world. It begs the question of why there are all these stories from different parts of the world about the same mystical beings.
I don't have an answer to that, although the whimsical part of me wants to believe they knew something we don't. What I do have is some insight on how I wove in a few possible explanations for the creatures in my newest release—Mist Unveiled, book 1 of the Elemental Desire series.
In the world of the Elemental Desire series, Ragnorok is coming. (In case you don't know, Ragnorok is the final battle between the Norse gods. It marks the death and rebirth of the world. According to the Norse myth, Ragnorok is cyclic, much like the seasons.) In Mist Unveiled, global warming has triggered the early slide into the end of the world. Melting icebergs have released a dangerous enemy and the players of the final battle have awoken too late to prevent it. They're left scrambling to understand a world that no longer believes in the old gods or their warnings.
Humans have ignored the cautionary tales of old world and turned to science to help them solve their problems. They no longer look to myths to explain the unknowns, and it's their need to understand 'why' that just might ensure this Ragnorak is the final one.
Title: Mist Unveiled, book 1 of the Elemental Desire series
Genre: Erotic Paranormal/Fantasy Sexual Heat: Explicit M/F sex only
Publish Date: October 1, 2014
Publisher: Ellora's Cave
Series description: The Elemental Desire series is a blend of science, global warming and Norse mythology.
Organized by Literati Author Services, Inc.
Synopsis
Mist Unveiled Nancy Corrigan
Elemental Desire, Book 1
Cat has one love in her life—science. Facts rule her, not passion. At least it doesn't until an unknown deadly virus claims her sister's life. Cat's quest for answers takes her to Greenland and drops her into the arms of the one man who sways her devotion from logic to passion. Rune stirs her lusts, ignites her desires and fuels her carnal cravings, but he isn't simply a lover, nor is he human. He's a weapon, one that has the potential to save or destroy her.
Rune, a child of the mist, awakens into a world hovering on the verge of destruction. Rising temperatures have released his enemies from their frozen prison without his knowledge. He searches for them but finds Cat, a human with the power to save him and the world. He hungers for her—blood, body and soul. Every moment of shared passion convinces him of the truth—she's his greatest treasure, one he'll die to keep. A Romantica® paranormal erotic romance from Ellora's Cave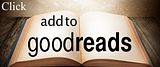 Buy the Book
About the Author
I've always been an avid reader and encourage everyone to escape the hectic daily grind with a few minutes a day in your favorite book.

I'm lucky enough to share my cat's home with my three wonderful children, husband, dog and snake. When not writing, I work as a chemist in a pharmaceutical lab.

My passions beyond reading and family include music, classic cars, tattoos and animals (all of which have found their way into my writing in one form or another).

So that's a little bit about me…
Connect with the Author
Website | Newsletter | Pinterest | Facebook | Goodreads | Trailer
Twitter | Blog | Google | Tumblr | Instagram
Giveaway
$20 Amazon or Ellora's Cave gift card (winner's choice)
an eBook copy of Favorite Obsession
Follow the tour Click the Button